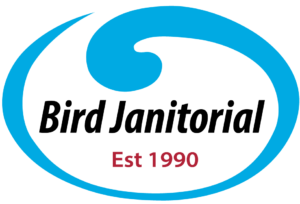 Honesty. Safety. Security
Commercial facility maintenance services for all building types in Lawrence, Topeka, & surrounding areas
Now is the perfect time to fulfill all of your sanitization, disinfection, and cleaning needs!
Let our reliable staff do the work, to ensure your staff & clients are safe!
COVID-19 & Virus Disinfection
View Services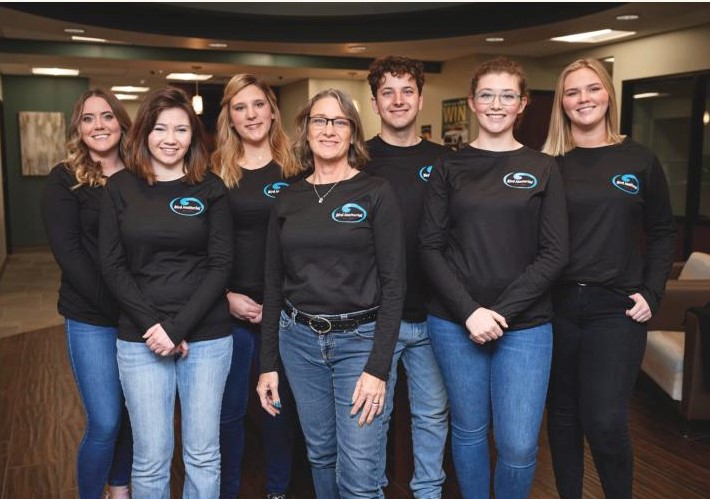 Full Service Commercial Cleaning
Are you tired of having to micro-manage your janitorial company, while still not getting high-quality service? If so, letís talk! We have loyal staff members who are consistent and dependable. You will build long-term relationships with us, and we will make sure all of your needs are met to your full satisfaction!
At Bird Janitorial, we are committed to providing you the highest level of resources to meet your sanitation needs, no matter what they may be! You can always count on us to be there when you need us to deliver reliable, quality services you can depend on for every size of business and building.
Book a cleaning or a customized plan today! 785-749-0244
Carpet Cleaning
Commercial carpets, stain removal, upholstery, cubicle cleaning
Strip and Wax
VCT floor care: strip, wax, and buff hard flooring
Grout and Tile Scrubbing
Using a professional grade autoscrubber for a deep clean
Construction Cleanup
Removal of construction debris and final cleaning before move in
Custom Home Final Clean
Detailed custom cleaning for your new build
Electrostatic Disinfecting Services
Routine disinfecting and initial reentry disinfection with electrostatic sprayer
Window Cleaning
Commercial, residential, construction cleanup, or storefront window cleaning
Gutter Cleaning
Cleaning of gutters and downspouts included
Commercial Real Estate Turnover
Preparing the space for your next tenant, inspection, or property evaluation
Congratulations [on 30+ years]!!! Small business is tough, and you both do it VERY well with great staff, good training and retention, and grace!
We are fortunate to have wondeful companies like yours to work with.
Thank you, Jackie.†
I just wanted to let you know how very impressed I am with your thoroughness in every detail.
I really appreciate how well you communicate and take care of things.† I wanted to make sure to share with you our positive feedback…Again, we really appreciate how you have addressed our concerns and your staff did a great job this weekend!
Bird Janitorial has taken such good care of our office! From cleaning carpets to disinfecting, they do it all! They are friendly, professional, accommodating, and do a fantastic job! I highly recommend Bird Janitorial.
I have worked with Bird Janitorial for 7 years and I have nothing but high regards for this company. Professionalism, safety, security and honesty are the number one priority for this company! They never leave you empty handed. Always proactive to resolve any problems and concerns! Extremely responsive and wonderful problem solvers! Very proud to be apart of this thriving business! Jackie is such a wonderful customer service advocate and is always striving to meet beyond her clients standards!
Mary Ann Waeckerle
2021-01-31
Bird Janitorial is a first class cleaning service! Our sorority house is a huge undertaking and they have been up to the task if not gone beyond our expectations. The house has never looked more pristine! Day in, Day Out Bird Janitorialís housekeepers provide detailed cleaning and disinfecting especially during COVID. Jackie is superb with managing and training her staff. Her oversight has relieved me of babysitting housekeepers giving me more time to focus on my responsibilities. I highly recommend Bird Janitorial for your cleaning and disinfecting needs. They will NOT disappoint! Mary Ann Waeckerle House Director Kappa Kappa Gamma
We engaged Bird Janitorial to clean for a sorority housing 80 girls. They have exceeded our expectations and have become a true partner with House Corporation. This partnership became crucial with the advent of COVID. Jackie accommodated our needs and even suggested protocols to help with the mitigation of the virus. The house has never looked so grand since Bird Janitorial became our housekeeping vendor. We are thrilled to have them as a resource. President, House Corporation Kappa Kappa Gamma
Enhance Dental
2021-01-21
After struggling to find a quality cleaning service, we have been so pleased with Bird Janitorial! Not only to they provide a great quality service, but Jackie has been so great to work with! Jackie responds immediately with regular communication and feedback to make sure that we receive a personalized cleaning to service to meet our office needs. Highly recommend Bird Janitorial!
Jackie was prompt and professional. Her input and advice were much appreciated. I would recommend this company.
Richard Ballew
2020-01-21
Bird Janitorial always provides a top quality service. They'll clean out your nest, without cleaning out your nest egg!
In my opinion, attention to detail is near the top of my requisites for a cleaning service company. Most companies are lacking in this area, but not Bird Janitorial. This company is the complete package. From professional appearance and ethics, to attention to detail and performance, this company consistently meets my expectations. I highly recommend the Birds and their crew for high-end construction cleanup and periodic maintenance cleaning for commercial and residential applications.
Trusted & Experienced
Bird Janitorial is Bonded and Insured.